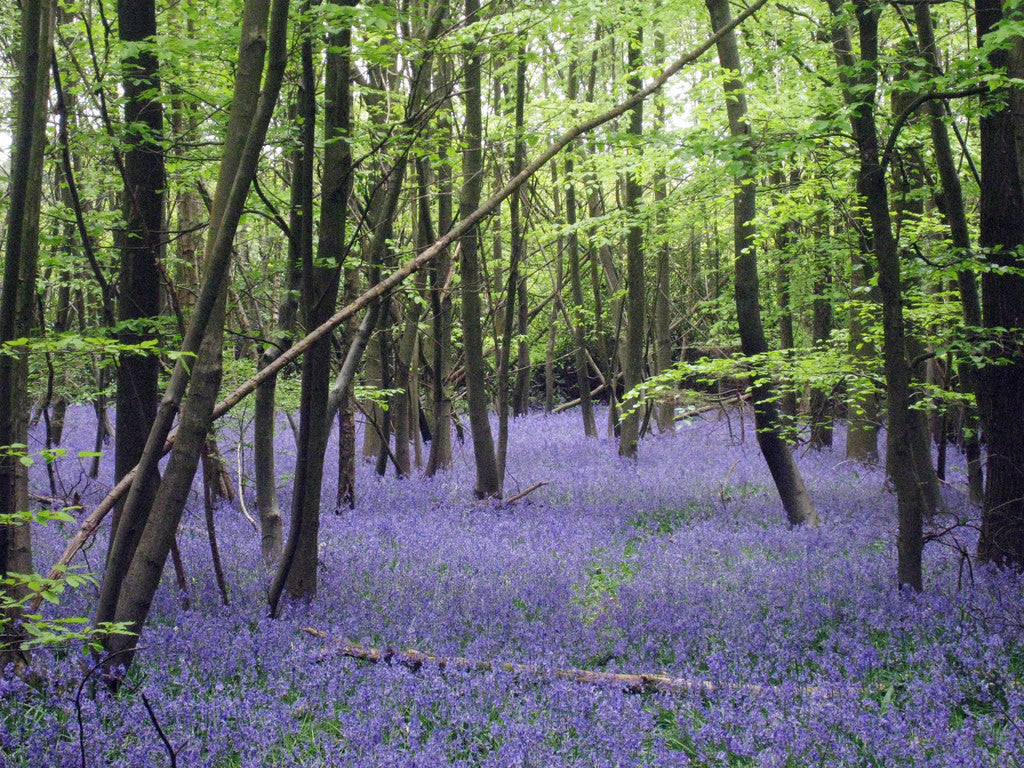 What can beat Bluebell woods at this time of the year !
I love the intense blue and the feathery green of the leaves on the branches of the trees.
There will be some lovely soft quilts coming soon which echo these colours. They are more informal in style than our usual designs. Keep an eye open in the next 2 weeks.