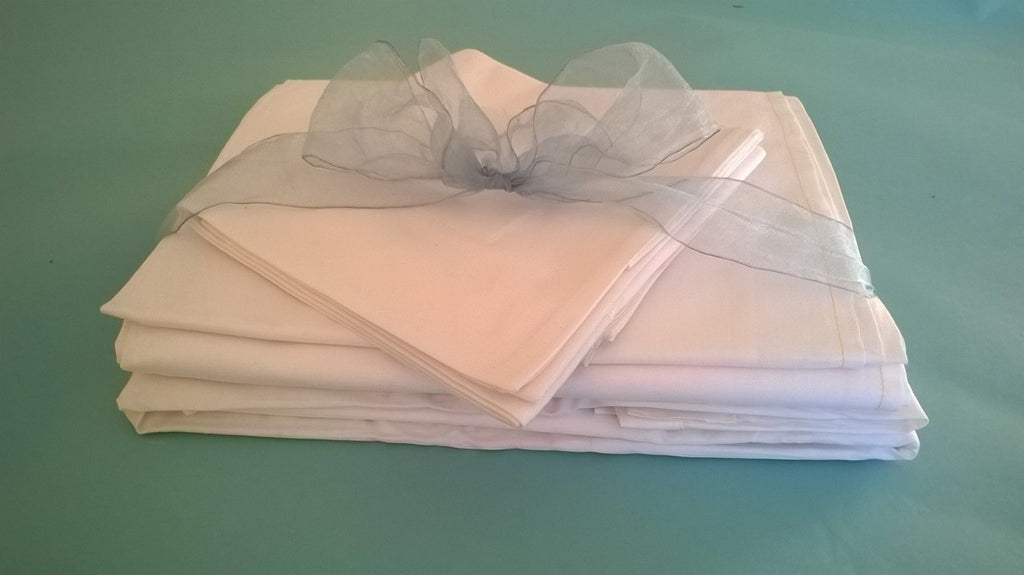 This Bundle is a fantastic 20% off the original price...
1 Duvet Cover  (simple in design)
1 Fitted Sheet
Oxford Pillow Cases (1 for single size bundle, 2 for others)
 The Basics Bundle is made of 100% Cotton with a very soft feel.It is sometimes compared to linen in its texture.This cotton is very hard wearing and easy to launder..and very attractively priced!
The fitted sheet is generous in depth being 11ins (28cms).The pillow cases, oxford design have a 2ins border and a very generous tuck at the back. This keeps the pillow looking tidy.
Wash at 60C.
100% Cotton  Machine Washable.