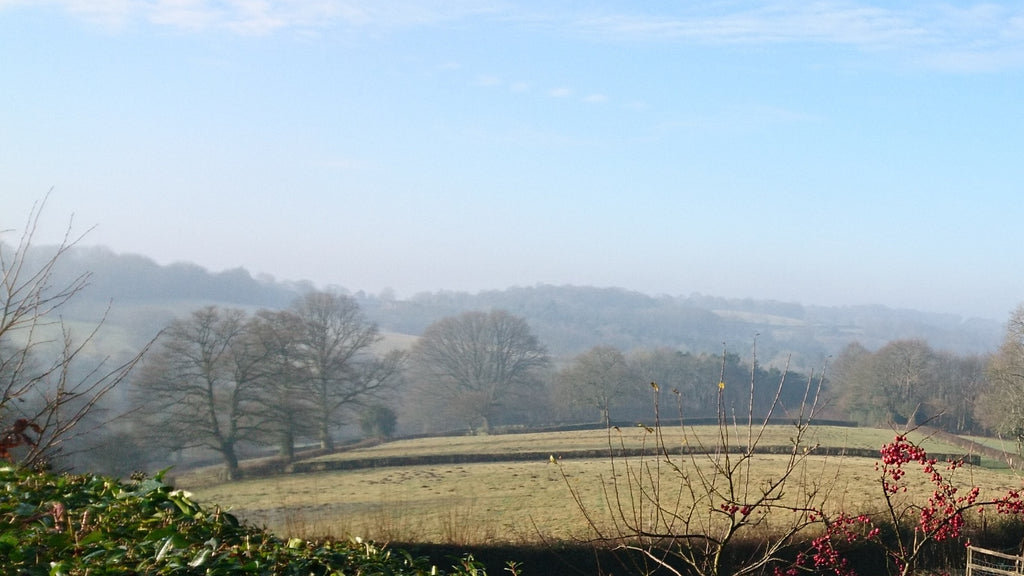 HYGGE!
This is the chilly view from the end of my garden right now. However for the whole month of January I have been indulging in a bit of delicious Hygge. I have been  unashamedly lying low, wrapped in a huge mohair jumper enjoying the warmth from a roaring log burner.
The curtains are drawn by late afternoon and next up are the candles!
My food is home made soup (leeks from the garden) and crusty bread from the village baker, or some form of egg dish provided by my lovely hens. Simple, but cosy and comforting.
I wondered whether indeed I was odd and kept quiet about this strange habit. But I find that to make the ordinary everyday moments seem meaningful and special is what the Danes call Hygge. They have created this way of being as a way to survive  boredom and sustain the cold dark days of their harsh winter months.
Hygge is pronounced Hue-gah and is about turning domestic and personal life into an art form as opposed to a drudgery to escape from!  But hey, can I manage to keep this lifestyle up through the other 11 months of the year? Making the ordinary seem extraordinary. Will it be too difficult? I propose to try.
In February it will be time to plant the potatoes and the sweet-peas and the cosmos. Nothing complicated! But they will surely reward me in early summer!
I am delighted to discover Hygge. It reminds me of the old fashioned way of my Norfolk upbringing, a time of great happiness.
Will it work in 2017 though?