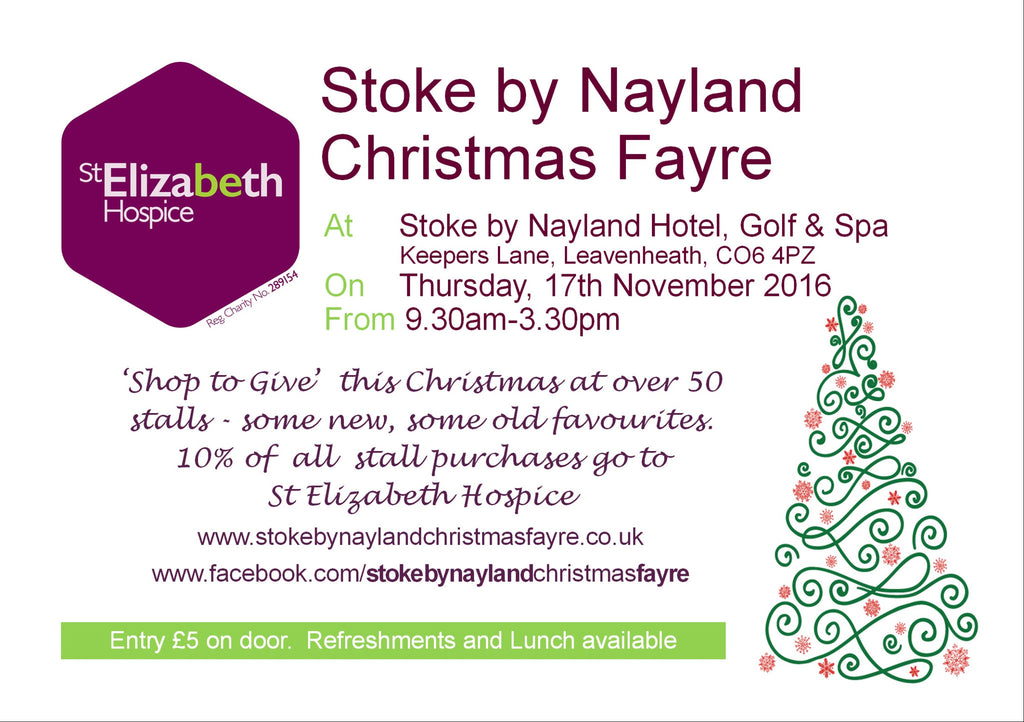 Christmas Shopping has started!  
The Charity Fair Season is well under way now. This is the time when we stallholders  load up our cars and vans with our latest choice of stock in every size and colour and set off in all directions to venues far and wide. Sometimes we set off at the crack of dawn and return late at night.
Travelodges and B&Bs have an influx of us traders dropping wearily into their comfy (hopefully) beds. We see the countryside in the breath taking colours of autumn splendour, the early morning light sometimes throwing up the most amazing sights. Then the clocks change and we do a lot of driving in the dark.
We arrive at our destinations... the signs are out, there is an air of excitement. The trolleys full of stock roll from car to table. and we assemble our little shops.
But spare a thought for the other side of the story? What is a Charity Fair? It is an event which makes a huge amount of money for a Charity, by giving customers a lovely day out and an opportunity to shop knowing that everything they buy makes a contribution.
A band of people, almost always volunteers, has been working away throughout the year, having meetings, giving of their precious time to organise The Fair. The amount of effort put in by these good people is truly remarkable. They present us, the traders with many customers whom they have urged to come and shop. We in turn seek to provide a collection of unique products unobtainable on the high street. In return we give the chosen charity or charities 10% of our takings. This is a great format more especially since so much of the work is done by volunteers.
Much effort is contributed all round to provide this good income stream to needy charities. Up and down the country there are teams of good folk directing traffic into car parks, making tea and sandwiches, sweeping floors, helping stallholders... a miriad of tasks. I feel very proud to be a part of this process.
I am sure you will all be attending a Charity Fair near you, if you haven't already done so, as that is where I met many of you in the first place. I look forward to seeing many of you who have become my friends over the years.
Over the next few weeks I will be highlighting the products which are most popular as I travel around in the run up to the festive season.
Happy Christmas Shopping to you !