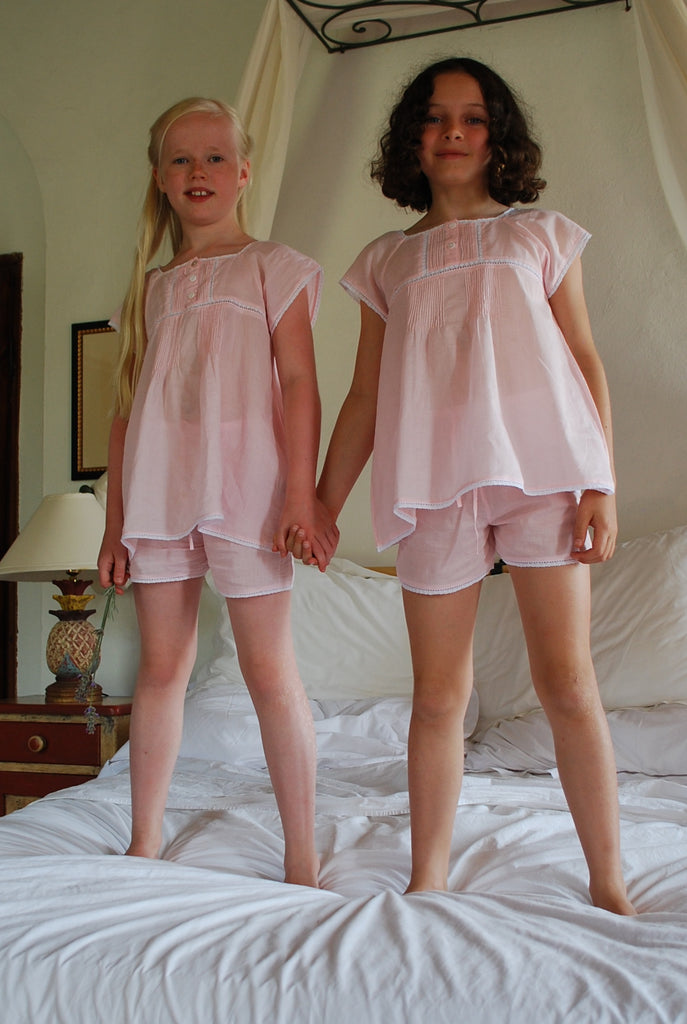 We are enjoying lovely weather at the moment which confuses us into thinking it is still Summer. The poor children are trussed up in their Autumn Uniform feeling out of sorts and according to my grandchildren unwilling to work! Hopefully great holidays have been enjoyed  by all though. 
I have taken English Rose Linens to some lovely Shows around the Country and met some very nice customers along the way. Some Quilts have squirrelled their way into B&Bs around and about. Lovely crisp white Linen Bundles have made it into"newly weds" bedrooms. The extremely hot weather meant that the Nightie rail got a lot of attention with many ladies feeling more comfortable as a result...
But now it is time to look ahead to the next mountain to climb. CHRISTMAS!  
Firstly, Calling all Grannies who have grandchildren in Australia! We have some lovely cool Nightwear for all ages. From as young as 6-12 mths to 10-12years.
In fact on my travels the older age groups have been very popular... particularly Peachy Pink Pyjamas, which are made of the finest cotton, and Milly and Clementine. These are white cotton nighties which are full,flowing and loose.  A good point to remember is that they are light and inexpensive to post..
We will be adding to our Christmas Collections soon. So watch this space !